About Capital Chiropractic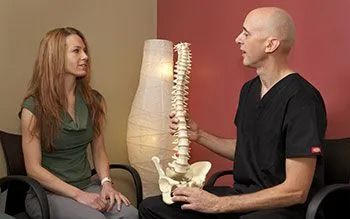 Capital Chiropractic Center has been serving the health care needs of Richmond residents since 1992. Serving your health care needs is our sole reason for existence. Our practice is family oriented, and we are dedicated to serving the health needs of you and your family. Our goal is for you to obtain the best state of good health possible and maintain that health. If after examination we find you are not a chiropractic case, we will tell you. If you are a chiropractic case, only chiropractic will get you truly well.
Chiropractic is a specialty health care field that concerns itself with treating health problems by normalizing body structure, joint motion, and nerve function. The doctor of Chiropractic's mode of restoring good health is through natural means without drugs or surgery.
Three Types of Patients
New and Acute Health Conditions, whether caused by heredity, posture, injury or gradual onset.
Chronic or Long Standing Conditions that have either been non-responsive to other forms of treatment or are re-occurring.
Permanent Conditions or Disabilities. Our goal is to relieve as much discomfort as possible and help these patients to reach the fullest health possible
Conditions Seen Most Often
Headaches
Neck, Shoulder and Arm Pain
Pain Between the Shoulders
Numbness in Hands, Arms or Legs
Painful Joints
Low Back and Leg Pain
Disc and Nerve Related Disorder